SPEAKER'S BIO:

Ms. Diane Millar, English Language Officer (RELO) Diane Millar received her B.A. in English from McGill University and her M.A. in Linguistics, from the University of Surrey, UK.  She started her teaching career in Istanbul in 1987 and she taught students in Oman, Malaysia and Canada for six years.  In addition to teaching, Diane conducted research on adult ESL literacy, and published a book Making Choices on workplace literacy.

In 2000, she became an English Language Fellow for the Department of State in Nicaragua, and she then continued as a Fellow, designing and conducting teacher training projects, in Lebanon and the Republic of Georgia.  She worked as an ELT consultant and English Language Specialist in Qatar, Cote d'Ivoire and Guinea.

In 2009 Diane joined the Department of State as a Regional English Language Officer and she has served in Dakar, Senegal and New Delhi, India.  In 2015 she opened the new Regional English Language Office in Hanoi, Vietnam, where she is now responsible, with her team, for managing the U.S. government's English language programs in Vietnam, Cambodia, Laos and Brunei.
The workshop is open to high school students only!
When: June 12-28, 2017 Monday - Thursday from 6:00PM - 8:00PM
Venue: Meeting Room B, EducationUSA Center, 2nd Floor, PUC South Campus, #184, Norodom Boulevard
Registration at This email address is being protected from spambots. You need JavaScript enabled to view it. / 010 502 121 / 011 502 121

Course description:

The SAT is a standardized entrance exam that is required for all students who wish to study in U.S. colleges and universities. These classes will prepare students to take the SAT in all components and structure, including math, reading, writing, and timing skills.

INSTRUCTORS


Stephanie Clute is a recent graduate from Randolph-Macon College in Ashland, Virginia, where she majored in Biology. While at Randolph-Macon College, she participated in an internship with the U.S. Department of State, worked as a research assistant in Biology and was active with many on-campus activities including the debate team.


Ruby Rim is a Sociology and Psychology major at Randolph-Macon College in Ashland, Virginia. She is actively involved in her school through the International Interest Group, Diversity Council, and the Honors Program. While at school, she worked as a writing tutor, English tutor, and copy editor of the Yellow Jacket Newspaper. This is her second time in Cambodia working with EducationUSA.
Thursday, 3 August 3017
10:00 a.m. – 11:00 a.m.
American Corner Cambodia - PUC
Paññāsāstra University of Cambodia - South Campus
No. 184, Norodom Blvd. (South of Independent Monument)

SPEAKER BIO:

Neftalie Williams lectures and conducts research at the USC Annenberg School of Communication and Journalism in the United States and is currently a PhD Candidate at the University of Waikato in New Zealand. He is the inaugural 2017 LA84 Foundation-USC AISMS Fellow.

His work involves the analysis and documentation of the effects of globalization on issues of diversity, identity and youth empowerment, using the lens of skateboarding and emerging sport culture. Neftalie Williams' also teaches USC Annenberg'sASCJ 420: Skateboarding and Action Sports in Business, Media and Culture.

Neftalie is the Co-Chairman of the College Skateboarding Educational Foundation (CSEF), former Chairman of Cuba Skate and the recipient of the 2016 USC Black Alumnus Award. His work on skateboarding diplomacy has been featured in PBS News Hour, The Atlantic, Voice of America, Vice Sports, the Washington Post, and at the Kennedy Center in Washington, D.C.


The information session is open to PUC students and the general public!
When: Friday, May 26, 2017 from 4:00PM - 5:00PM
Venue: EducationUSA Center, PUC Main Library, 2nd Floor, PUC South Campus
Registration at This email address is being protected from spambots. You need JavaScript enabled to view it. / 010 50 21 21 / 011 50 21 21
SPEAKERS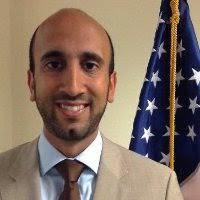 Jay Raman is the Public Affairs Officer at the U.S. Embassy in Phnom Penh, Cambodia, where he has been posted since August 2014.  He acts as the chief spokesperson and oversees the Embassy's educational, professional, and cultural exchange programs.

Jay joined the U.S. State Department in 2002 and previously served overseas in the Dominican Republic, Estonia, Guatemala, and Ecuador.  He has studied Spanish, Estonia, and Khmer.

Before becoming a diplomat Jay worked as an attorney in Washington, DC.  He has degrees from Harvard Law School and the University of Tennessee, and he studied abroad in the Netherlands and Ecuador.  His hometown is Oak Ridge, Tennessee.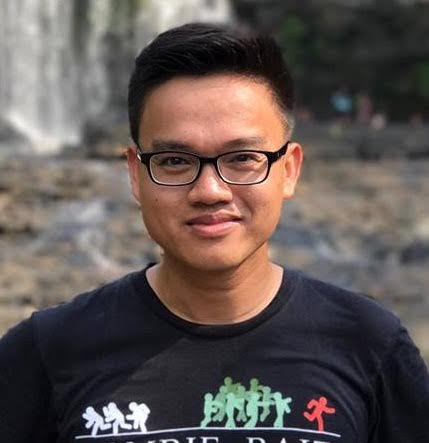 Mr. You Sokunpanha is Head of Strategy & Business Development at Smart Axiata, Cambodia's leading mobile operator, where he is responsible for strategic projects and investments. Before joining Smart, he was co-founder of a non-profit working to expand educational opportunities for children in Cambodia.

He began his career at an international bank managing relationships with a portfolio of large Cambodian corporates. He holds a Bachelor of Science in Economics from the Singapore Management University and a Master of Public Policy from the University of Michigan.

He was a recipient of the Singapore Scholarship and the Fulbright Fellowship. He is president of the Fulbright and Undergraduate State Alumni Association of Cambodia (FUSAAC).