Circulation Services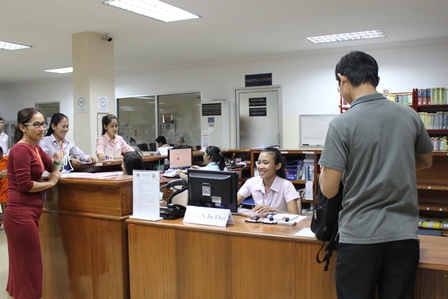 PUC Main Library circulates its books and other library materials to users. Library users can borrow and return books at the Circulation Counter in the library. The library is using a computerized circulation system. It usually only takes a few seconds to complete one borrowing/returning transaction. Click here to see circulation policy.
Reserve Service
Faculty members can request to put library-owned materials or personal materials related to their courses in the reserve collection. The Reserve Request Form can be downloaded here or obtained at the Circulation Counter.

Circulation Counter Hours
Monday – Friday
7:30 a.m. – 8:15 p.m.
Saturday - Sunday
8:00 a.m. – 5:15 p.m.

Contact Information
Email: libcir@puc.edu.kh
Tel: 010 50 21 21 / 011 50 21 21